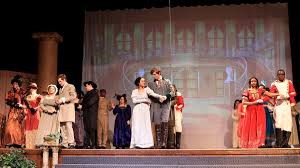 Crime Stoppers began in 1976. A Canadian, Greg MacAleese, a detective working in Albuquerque, New Mexico was investigating a gas station hold-up where the attendant was shot and killed. There were no leads.
After 6 weeks the investigation came to a stop. MacAleese believed that for every person that committed a crime there was at least on other person who knew about it. He also believed that people who had information were afraid to come forward for fear of reprisal.
So MacAleese made available a cash reward payable upon arrest to the tipster and allowed the caller to remain anonymous by giving then a secret code. Within 48 hours of posting the reward – 2 people were arrested and later convicted of murder. Thus the birth of the program.
Crime Stoppers has 3 components, which work together to solve crime and to make communities safer PUBLIC-MEDIA-PLICE.
Crime Stoppers is now worldwide with over 1000 programs.
In 2006, Crime Stoppers International received standing recognition with the United Nations. Canada has 90 programs of which 38 and right here in Ontario.
The Kawartha- Haliburton Crime Stoppers has been in the existence since 1989 and while is has had several name changes the premise remains the same – To assist police in solving crime.
Crime Stoppers must rely totally on fundraising events to run the program. Crime Stoppers is run by a volunteer board of directors who oversee the operation of the program.
The board is responsible for raising the funds needed to pay the cash rewards and operating expenses. The program has two police offers as coordinators, from the City of Kawartha Lakes Service and the OPP.
They receive the tips and assign them for police investigation. If the tip results in an arrest, the caller is eligible for a cash reward up to $2,000.00
The board determines the amount to be past at a time and place agreed to by the tipster and the board.